HSFC Garden by SuperLA®
located at 3324 w sunset blvd, the new hsfc community garden offers a place for respite; surrounded by native plants, vegetable gardens, citrus trees, hummingbirds and bees.
the garden was donated by SuperLA®, a local design-build firm with a focus on connecting people with nature and building spaces that prioritize health, wellness and sustainability.

---
---
---

hsfc is a not-for-profit health clinic offering free, quality medical and counseling services to people of all ages. hsfc serves low-income, uninsured or under-insured individuals. SuperLA® was introduced to hsfc in mid-2021 to help design the new garden space. after spending time with the leaders of the organization, SuperLA® elected to not only donate their design services, but to also donate the supplies, materials and labor to complete the renovation of the garden.

hsfc had not used the garden space for over 20+ years. It is now a space that their organization and staff can use to meet with clients and patients, and to educate them on the benefits of healthy eating and taking care of your mind.

SuperLA® plans to partner with additional community organizations in the Silver Lake and surrounding neighborhoods to complete similar projects over the years to come.

We hope we will inspire more individuals, groups and businesses to do the same.






---
boulder [ mindfulness ] garden

the boulder garden offers a place to relax and reflect, with mindfulness classes planned for the near future. 4 x 1,000-2,000lb boulders are oriented for seating and lounging.


---
citrus garden
---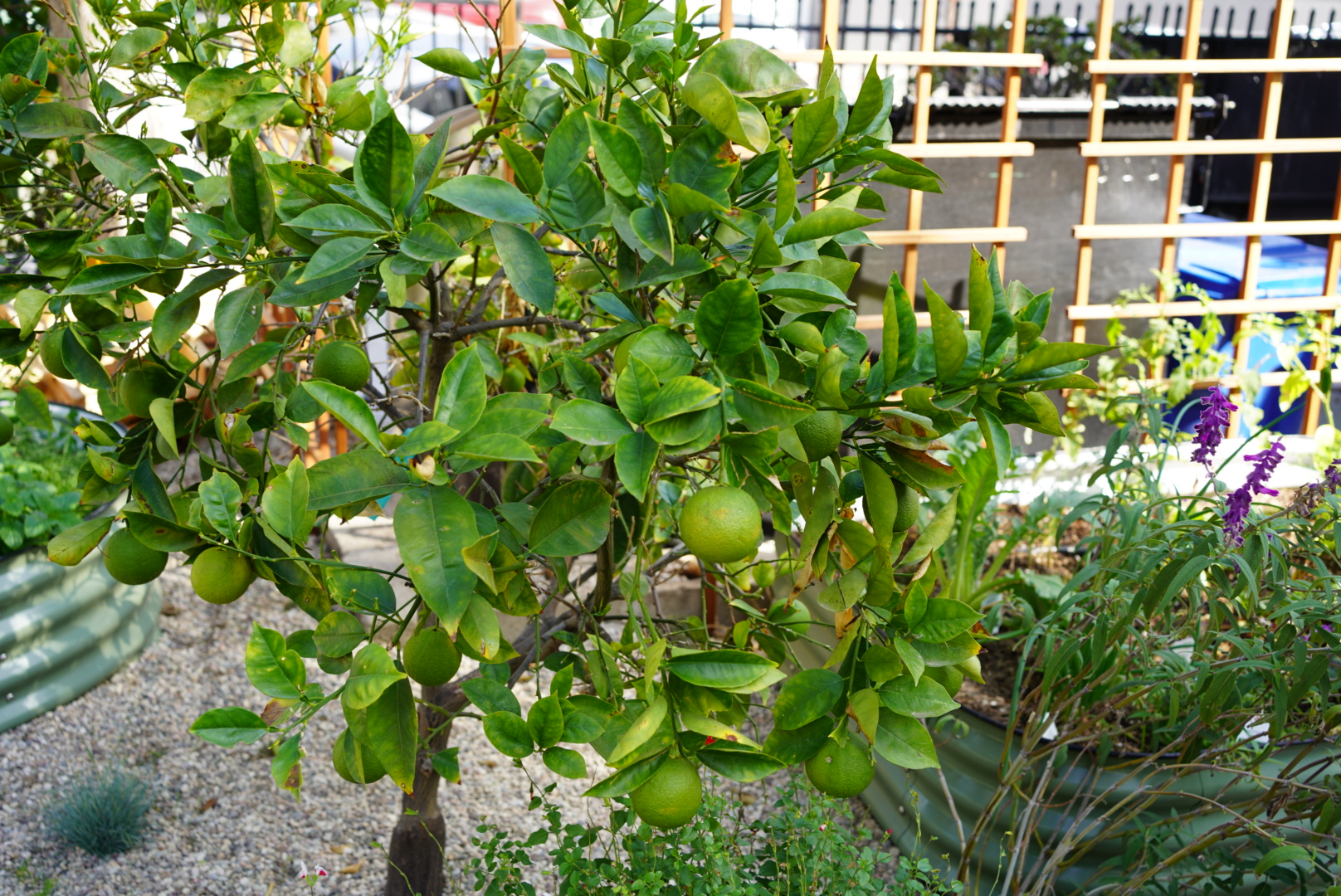 c—001
orange
navel orange tree
---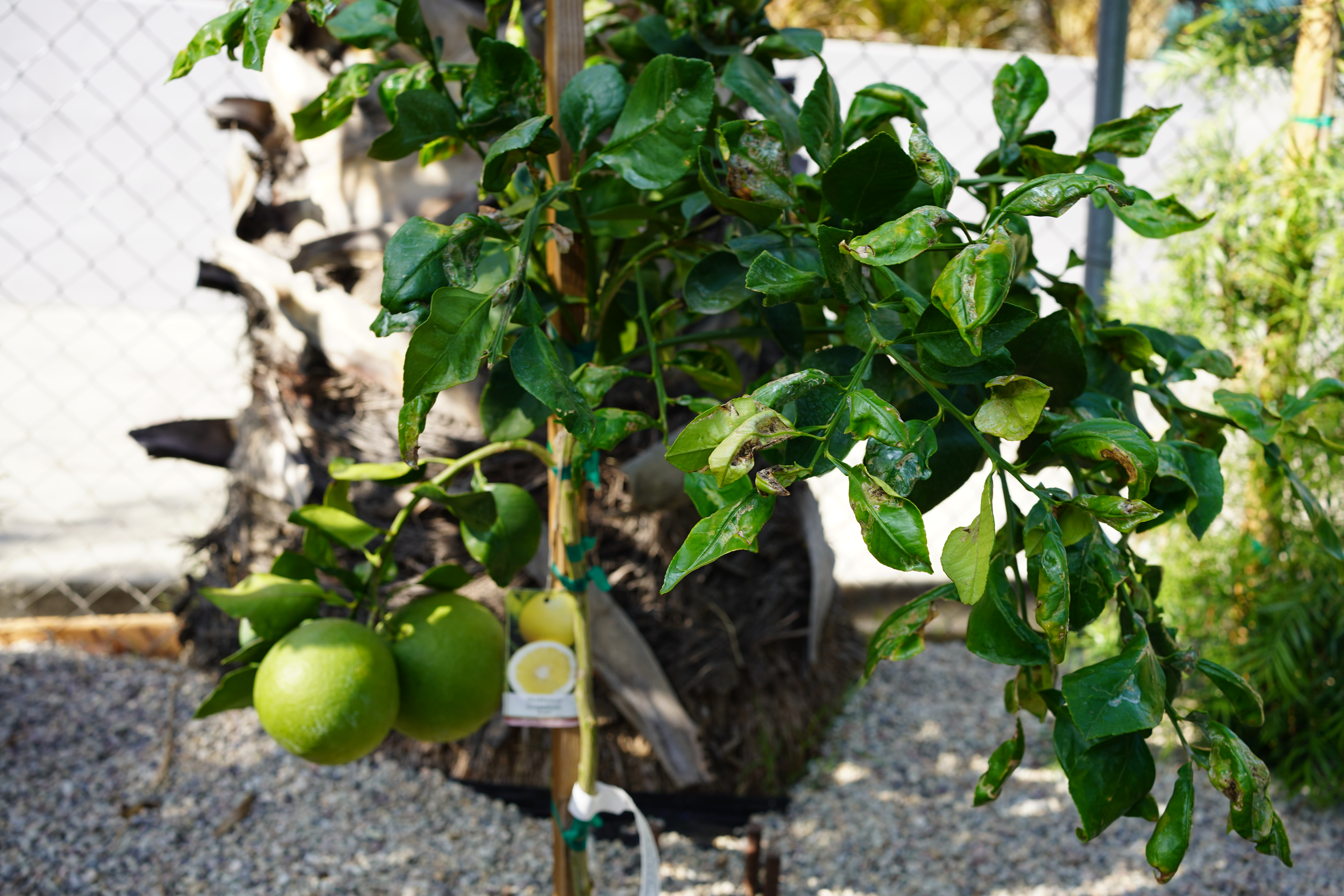 c—002
grapefruit
grapefruit tree

---
c—003
lemon
eureka lemon tree

---
c—004

lime
lime tree
---
sf—001
peach (stone fruit)
eva's pride peach tree
---
vegetable / fruit gardens
---
gb—001
leafy greens
the leafy green's garden bed includes leafy green vegetables such as kale and spinach.

---
gb—002
lettuce varieties
the lettuce garden contains different lettuce varieties such as romaine and butter lettuces.

---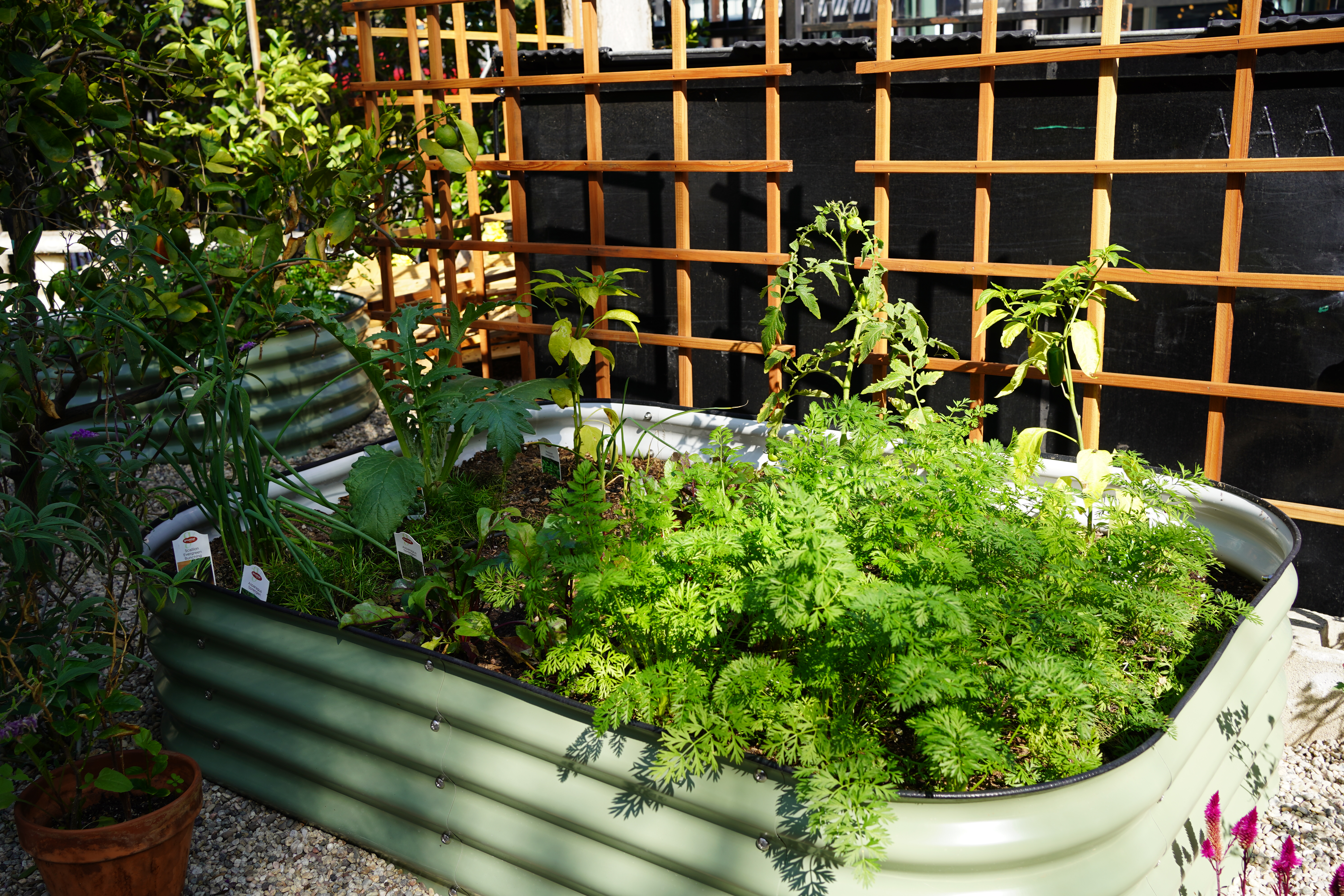 gb—003
veggie patch
the veggie patch is home to a variety of vegetable types; asparagus, beets, carrots, artichoke, japanenos and tomato.

---
gb—004

berry farm
the berry farm garden bed consists of blueberries, elderberries, strawberries, citronella and mint.

---
gb—005
herb garden
the herb garden includes a variety of herbs, including basil, mint, parsley, thyme and oregano.
---
flora / plants

---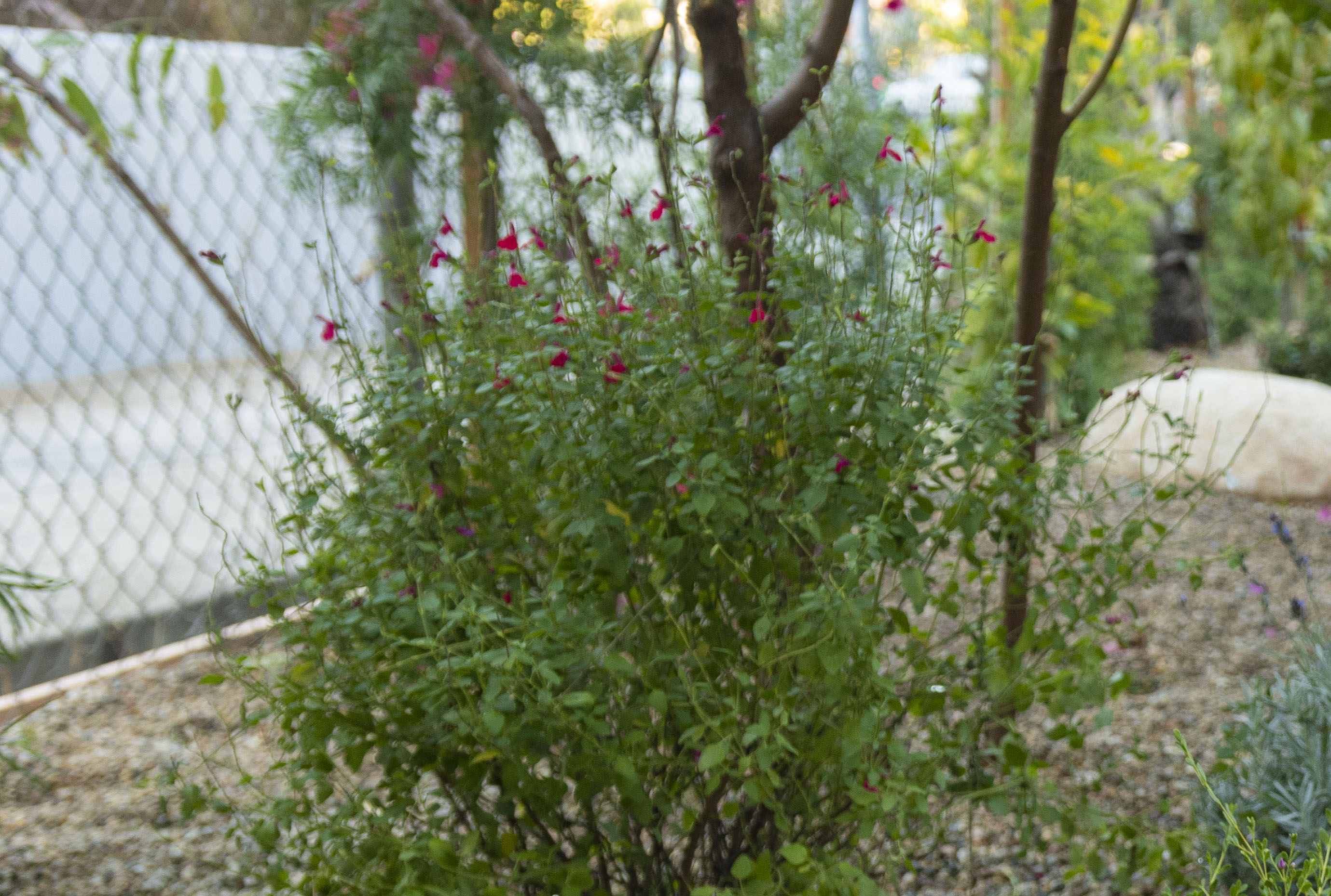 fl—001
salvia microphylla
"hot lips"

a long-blooming sage that blooms all summer with eye-catching red and white bicolor flowers. the nectar-rich flowers attract hummingbirds and other pollinators.

---
fl—002

salvia leucantha
"purple sage"

an evergreen
shrubby perennial
that's prized for its dense, arching spikes and ability to produce an attractive late summer bloom of showy flowers. this plant has been used as a homeopathic tea to treat a variety of ailments. it is also a favorite of bees, hummingbirds and butterflies.
---
fl—003
lantana camara
"pink lantana"
a showy, heat and drought tolerant shrub with large, bright pink and yellow flower clusters. their vibrant flower clusters attract butterflies.

---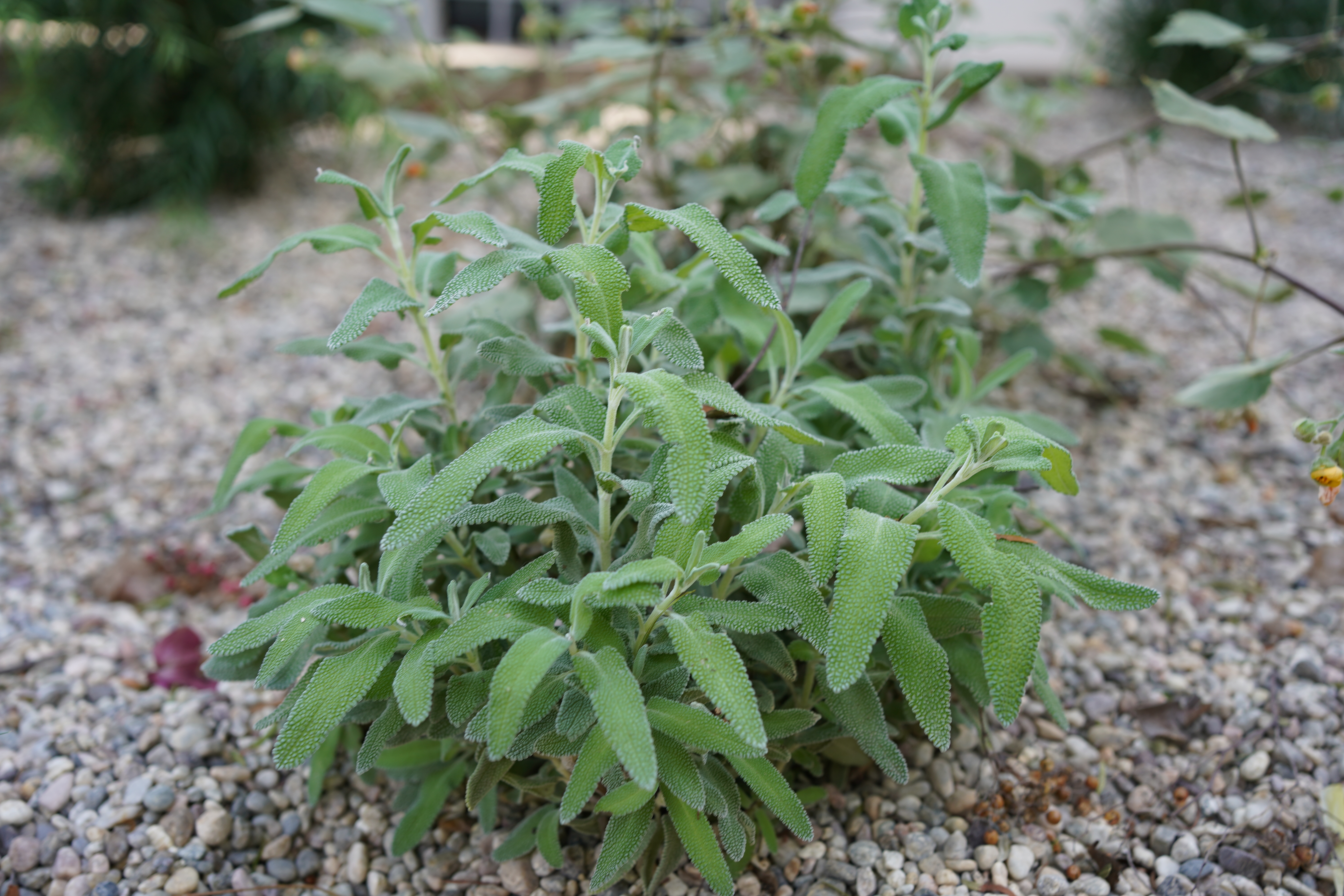 fl—004

salvia leucophylla
"point sal sage"
an evergreen shrub with beautiful, silvery, aromatic foliage and pale lavender-pink flowers in whorls on wand-like stems. discovered on point sal in southern california. attracts bees and hummingbirds.

---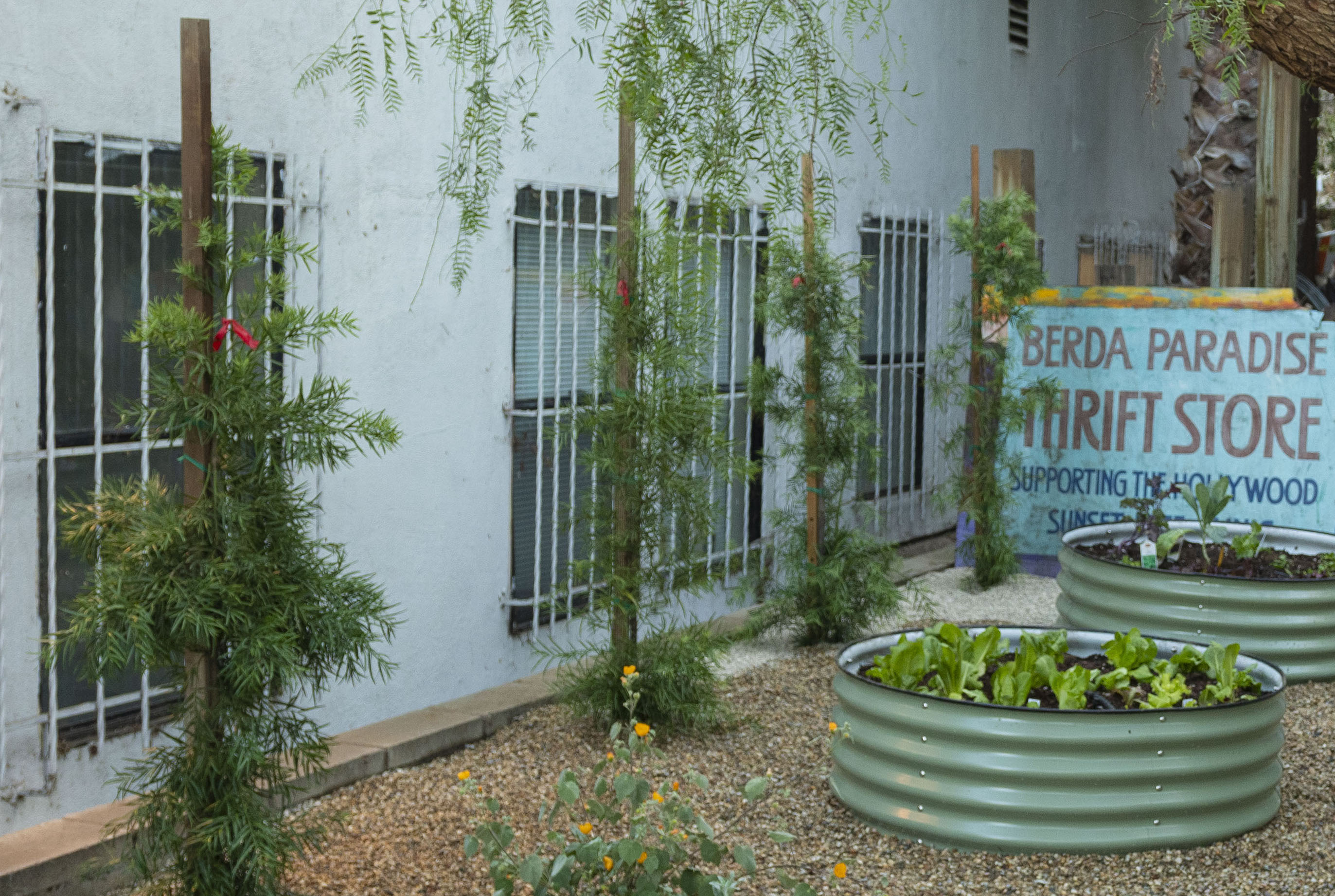 fl—005
podacarpus gracillor
"fern podacarpus"

a beautiful evergreen tree with dense pendant branches and soft gray-green, narrow leaves that create a soft, graceful effect. lush foliage has a fern-like appearance.
---
fl—006

boronia crenulata
"sharks bay"
compact evergreen shrub with four-petalled pink, star-like flowers covering the branches year round and complementing the small green leaves that are delightfully licorice-scented. a favorite of bees, butterfliers and insects.

---
fl—007
muhlenbergia capillaris
"pink hair grass"

a warm season perennial grass with striking seasonal color and texture. Plants form a dense mound of attractive needle-like olive-green blades
---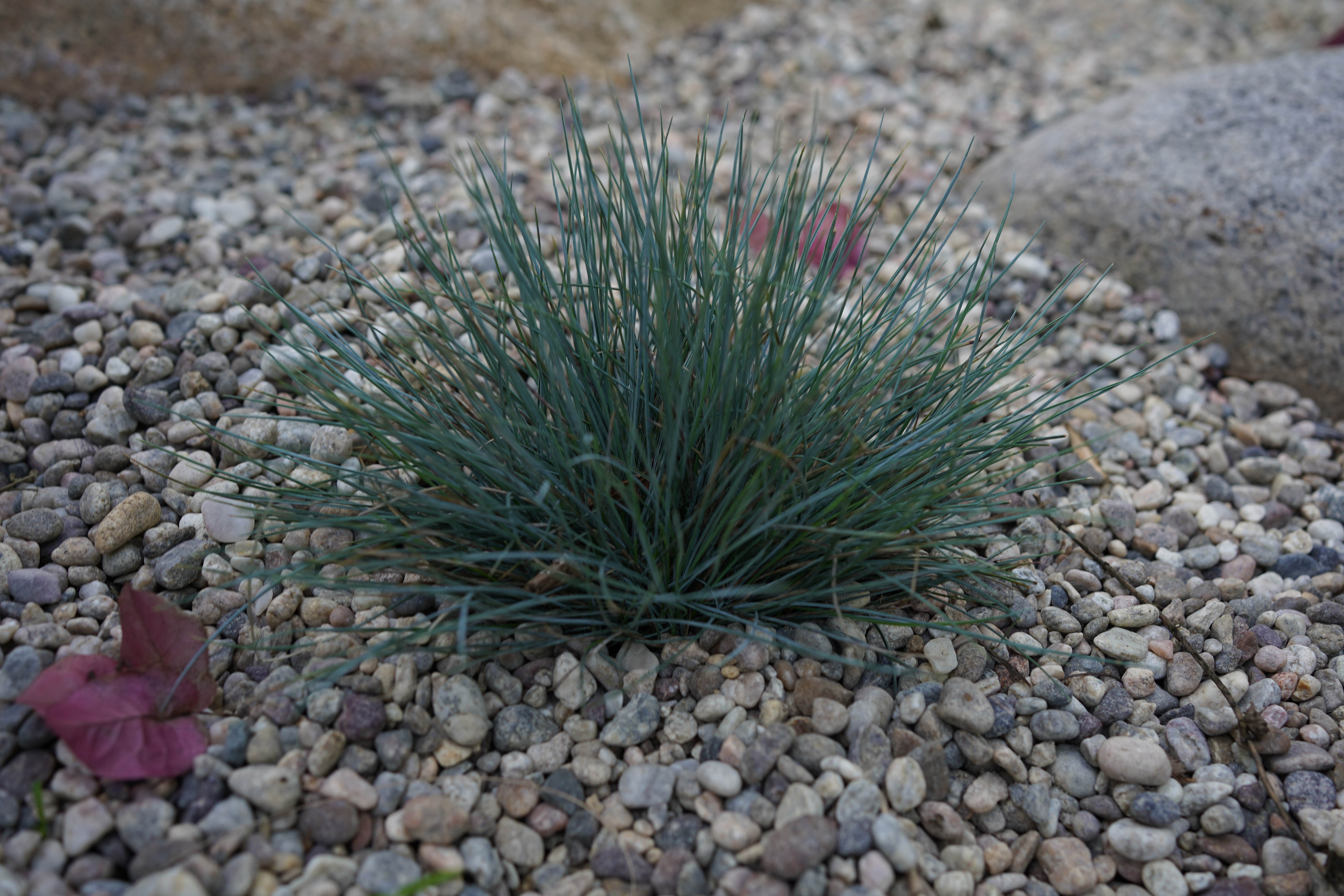 fl—008

festuca glauca
"elijah blue"
a wonderful ornamental grass, known for its superb, evergreen, bright silver-blue foliage. densely tufted, the foliage of finely-texture needles form a neat mound topped by upright flower plumes in the summer.

---
---
HSFC Community Garden by SuperLA®
3324 w sunset boulevard, silver lake, CA 90026